Picture Of Poster For The Mermaid 1965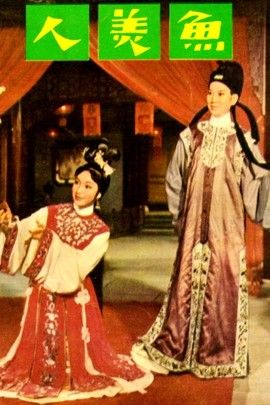 Poster for film The Mermaid, a 1965 Hong Kong Huangmei opera film, directed by Kao Li and produced by Shaw Brothers Studio.
The poster art copyright is believed to belong to the distributor of the film, Shaw Brothers Studio, the publisher of the film or the graphic artist.
The image is used to identify the film The Mermaid, a subject of public interest.
Author: Copyright 1965 Shaw Brothers Studio
Licence: Copyrighted Work - Fair Use (Commentary and Criticism, Small amount (Poster for the film The Mermaid ))